LANDPORT VRLA AGM CYCLIC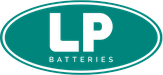 Absorbent Glass Mat technology. Completely sealed. Maintenance free. Intensive discharge and recharge.
VRLA AGM Cyclic is a stable and durable AGM battery which is produced with robust plates and is especially suitable for cyclic use. This lead-acid battery is completely sealed, maintenance free and can repeatedly and intensively be discharged and charged (up to 50 percent more cycles than VRLA AGM). VRLA AGM Cyclic is suitable for a variety of cyclic applications in various industries including medical & healthcare (electric wheelchairs and mobility scooters), aerial platforms, scissor lifts, sweepers, golf trolleys, electric scooters and toys. Available in a range of 12V batteries from 7.2Ah to 75Ah.