LANDPORT GEL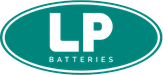 Gel technology. Superior starting power. Superior vibration resistant. Ready to use!
Landport GEL is a starter battery with gel technology which features maximum cranking performance and extreme vibration resistance. This battery is already factory activated (filled and charged) and therefore ready to use! It is 100% maintenance free, completely sealed, spill-proof and leak-proof which makes this battery ultra-safe. Landport GEL has a low rate of self-discharge which makes it ideal for seasonal use and long-term storage. Best choice for the latest motorcycles and powersport vehicles which not only need to start but also need additional power for onboard energy consumers. Available in a range of 12V batteries from 3Ah to 30Ah.
Features
Gel technology
Superior starting power
Superior vibration resistant
Very low self-discharge
100% maintenance free
Factory activated, ready to use!