LANDPORT LFP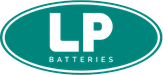 Lithium LiFePO4 technology. Ultimate starting power. Extremely long life.
Landport LFP is a starter battery with lithium LiFePO4 technology which features extreme cranking performance, superior cycle life and ultra-light weight. This battery is completely sealed and 100% maintenance free which makes it ultra-safe and ready to use. It can be installed in multiple positions, even upside down. Landport LFP has a low rate of self-discharge which makes it ideal for seasonal use and long-term storage. Landport LFP is the perfect choice for present and future generation motorcycles and powersports vehicles and is ideal for racing purposes. Available in a range of 9 batteries with only 4 different dimensions which together cover all common battery types.
FEATURES
Lithium LiFePO4 technology
Ultimate starting power
Extreme cycle life (up to 2.000 charge cycles)
Ultra-light weight (1/3 of similar lead-acid battery)
Very low self-discharge
Install in any position
100% maintenance free
Ready to use!
Always check if your motorcycle is suitable for a lithium battery.
Warning!
Please note that not every motorcycle is suitable for the use of a lithium battery. Before assembling, always check if your motorcycle is suitable. Please pay attention to the following points. The charging voltage of the alternator must be between 14.0 and 15.0V and must not deviate from this. If this is the case, this will lead to irreparable damage to the battery! Check with a multimeter which power consumers your motorcycle has when switched off. Ask your garage what the usual power consumption is. If the actual power consumption deviates from the usual power consumption, then you cannot install a lithium battery. If you still have any doubt, please do not hesitate to contact your dealer or us.