LANDPORT LFP SERIES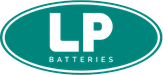 Lithium LiFePO4 technology. Fully-fledged lead acid battery replacement.
The batteries form the LFP series are full-fledged lead acid battery replacement with all the advantages of LiFePO4 technology. This lithium battery ensures maximum safety and long service life even with regular deep discharge. The LiFePO4 technology enables an extremely long cycle life, which makes this battery the ideal traction battery. In addition, LiFePO4 technology offers a significant weight reduction, enormous energy reserves and stable voltage/OCV even under extreme loads.
The batteries from the LFP series are suitable for a variety of cyclic applications in the marine and recreation industry including boats, whisper boats, campers and caravans. In addition, this series is suitable for applications in various industries including security (alarm systems and emergency lighting), medical & healthcare (mobility scooters, patient lifts, stair lifts and bath lifts), industrial (cleaning) equipment and measuring equipment. Available in a range of 12.8V batteries from 7.5Ah to 100Ah.
Unique Features
Excellent performance - extreme cyclic performance, the perfect traction battery
Long cycle life - maximum cycle life with over 2000 cycles, even with regular deep discharge
Safest lithium technology (LiFePO4) - no gases, no risk of explosion or fire. 100% maintenance free
Integrated BMS - protection against short circuit, overcharging and deep discharge
Replacement for cyclic lead acid batteries - without changing the charge/discharge structure
Ultra-light weight - about 53% lighter than comparable lead-acid battery
Very low self-discharge rate - only about 2% per month when stored or not used
Please always use a special lithium battery charger to maintain the LFP-series.