LANDPORT SLA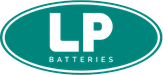 Absorbent Glass Mat technology. Advanced starting power. Excellent vibration resistant. Ready to use!
Landport SLA is a starter battery with Absorbent Glass Mat technology which features advanced cranking performance and excellent vibration resistance. This lead-acid battery is already factory activated (filled and charged) and therefore ready to use! It is 100% maintenance free, completely sealed, spill-proof and leak-proof which makes this battery ultra-safe. Ideal for motorcycles and powersport vehicles on rough terrain and in all weather conditions such as all-terrain vehicles, jet-skis and snowmobiles. Available in a range of 12V batteries from 2.3Ah to 30Ah.
Features
Absorbent Glass Mat technology
Advanced starting power
Excellent vibration resistant
100% maintenance free
Factory activated, ready to use!