LANDPORT LP SERIES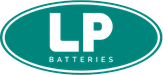 Absorbent Glass Mat technology. Reliable AGM batteries for multipurpose applications.
The LP Series AGM batteries have been specially developed to be widely applicable. These lead acid batteries with AGM technology are completely sealed and therefore 100% maintenance free and leak-proof. These batteries have a low self-discharge. The reliable and safe multipurpose batteries from the LP Series offer a long service life and can be used in various industries.
Features
Absorbent Glass Mat technology
Reliable and safe performance
Long service life - 3-5 years in standby application (at 25°C)
Completely sealed and 100% maintenance free
Very low self-discharge
Suitable for multipurpose applications
VdS certification for the security industry
VdS certificates guarantee reliability and safety. Essential for our batteries in the security industry.
Security Batteries
The LP series is the ideal choice for the security industry. Choosing the right battery is important for the proper functioning of security systems. This requires batteries that are reliable and offer continuity. The fast mover in the industry is the LP12-7, a 12V, 7Ah lead acid battery specially developed for alarm systems and approved by VdS.
VdS is an independent institution that inspects and tests security products against strict certification guidelines to ensure quality. This means that the certified products meet the strictest quality requirements that apply in the security industry. In our LP series, the following batteries have a VdS certificate: LP6-12, LP12-1.2, LP12-2.1, LP12-7, LP12-12, LP12-17, LP12-18, LP12-24, LP12-40 and LP12-65.
Other applications
The batteries from the LP Series are suitable for multipurpose applications in various industries: security (alarm systems, fire alarm systems and emergency lighting), backup power / uninterruptible power supply (UPS), medical & healthcare (patient lifts, stairlifts and bath lifts), telecommunication systems, green energy systems (solar and wind energy) and hobby (electric scooters, toys). Available in a range of 6V and 12V batteries from 0.8Ah to 260Ah.