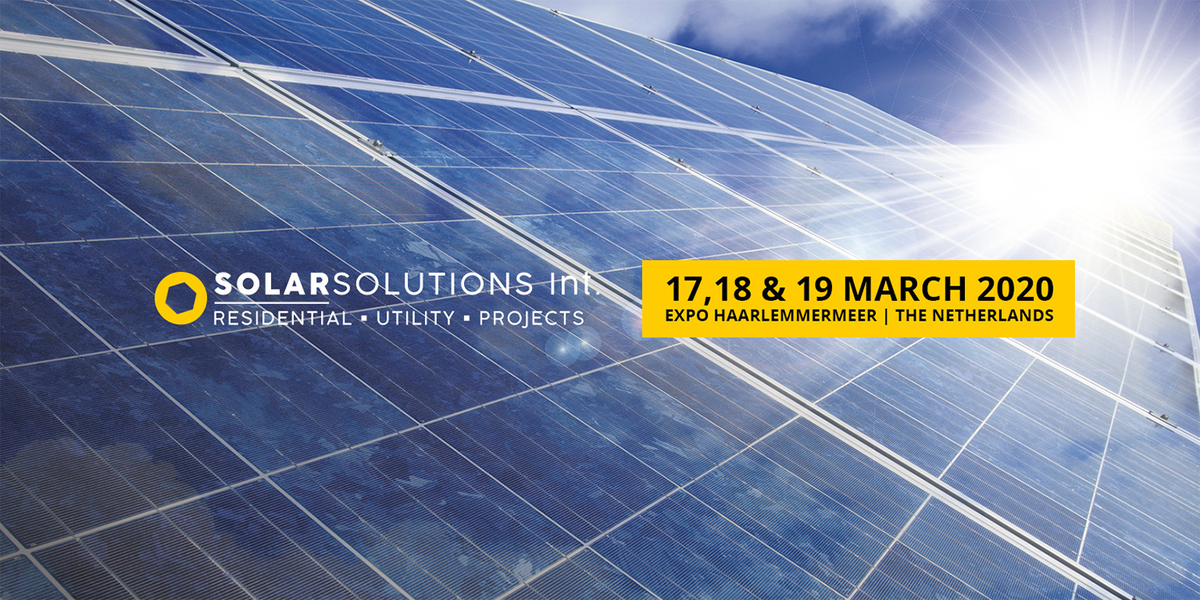 Systems for storage of sustainable energy at the Solar Solutions International trade fair at Expo Haarlemmermeer in Vijfhuizen.
VISIT US
Visit our stand IA5 during this event, the largest trade fair for solar energy in North-West Europe. Solar Solutions will take place at the Expo Haarlemmermeer in Vijfhuizen from the 17th of March till the 19th of March 2020. Opening hours: Tuesday 10.00-18.00, Wednesday, 10.00-18.00 and Thursday 10.00-17.00. More practical information can be found here.
While enjoying a cup of coffee, we will show you our portable solar generator and we are happy to inform you about the latest developments.
If you are planning to visit, please make an appointment through sending an email to Tom Dooge: t.dooge@landportbv.com. This way you can be sure that we can offer you our full attention.
Do you want to receive free tickets? Use this code while registering: 20ticket562