LANDPORT EV SERIES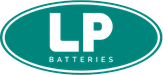 Absorbent Glass Mat technology. Electric Vehicle batteries for (deep) cyclic applications.
The batteries from the EV Series are specially designed for frequent discharge in deep cycle applications. EV batteries offer reliable performance in high load situations and have a high cycle durability due to the specially designed active material, strong grids and thick plate construction. The addition of carbon ensures faster full recharging of the battery and longer battery life. This stable and durable battery is completely sealed and maintenance free.
Features
Absorbent Glass Mat technology
Patent formula of active material
Stable and durable performance
Long service life – 50% more cycles than VRLA AGM
Faster full recharging – quick use of application
Completely sealed and 100% maintenance free
Very low self-discharge
Suitable for (deep) cycle applications
Stay mobile and safe with our reliable mobility scooter batteries.
Care & mobility Batteries
The batteries from the EV Series are a good choice for the medical & healthcare industry. In the medical & healthcare industry it is important that batteries are reliable and safe to use. Stable and durable batteries are essential, especially when it comes to staying mobile and safe. The EV12-60, 12V, 60Ah is such a reliable EV battery which is the perfect choice as a mobility scooter battery which in daily use is often and deeply discharged.
Other applications
The ideal choice for electric vehicles: golf carts and utility vehicles, medical & healthcare (electric wheelchairs and mobility scooters), floor cleaning machines (sweepers and scrubbers), aerial work platforms, scissor lifts, forklifts, marine and recreational vehicles (motorhomes, caravans and boats). Available in a range of 12V batteries from 7.2Ah to 110Ah.